It's not that big of a deal.

US millennials
As a real person living in Seattle, I can confidently say that majority of people here are not spooked by the coronavirus. And I don't just sense that here, I sense that throughout the West coast. While whole countries, like Italy, are being locked down, most Seattlelites are continuing to live their "normal lives" as much as possible. Friends telling me I'm over-reacting when I wear a scarf to cover my nose and mouth and use hand sanitizer before eating outside or after touching public handles and surfaces.
"It's not that big of a deal," is the resounding response I hear from Americans in low-risk groups. It's well represented by this tweet that's gone viral in the US:
The first handful of COVID-19 cases, spread and deaths took place here in Washington state. You would think that once it affected a handful of people here, locals would start to take the virus more seriously. And even more, once tech companies like Amazon, Facebook and Google started closing their offices and pushing employees to work from home, that people would gauge the seriousness of the situation. However, the reality is that people are not concerned about this outbreak unless it affects them or their family personally. At this point, work is still more important, and some employees are simply annoyed or frustrated that they're missing out on their tech perks like free meals, snacks, large monitors etc. This is despite the fact that at least 1 employee from each major Seattle company tested positive for coronavirus. People just want offices to be de-contaminated and re-opened so that they can continue life as usual, at their own risk.
Because coronavirus (COVID-19) mostly kills the elderly, American self-centeredness dictates that most people (<60 and/or without pre-existing conditions) don't need to care about it, as has been the rhetoric coming from various individuals in our government as well. In this type of pandemic that's dependent on humans caring enough about a smaller population more likely to die based on their own actions, this social experiment is showing that this is how you might hurt capitalism — by creating a situation that begs for thoughtfulness and selflessness. Meanwhile, our president is convinced that not only are we the most prepared country for an outbreak, but that we have it all under control, despite the continued spread across the nation.
PRESS CONFERENCE
The Johns Hopkins, I guess — is a highly respected, great place — they did a study, comprehensive: "The Countries Best and Worst Prepared for an Epidemic." And the United States is now — we're rated number one. We're rated number one for being prepared. This is a list of different countries.

I don't want to get in your way, especially since you do such a good job.

This is a list of the different countries. The United States is rated number one most prepared. United Kingdom, Netherlands, Australia, Canada, Thailand, Sweden, Denmark, South Korea, Finland. These — this is a list of the best-rated countries in the world by Johns Hopkins.

President Trump
MEANWHILE, REAL LIFE FACTS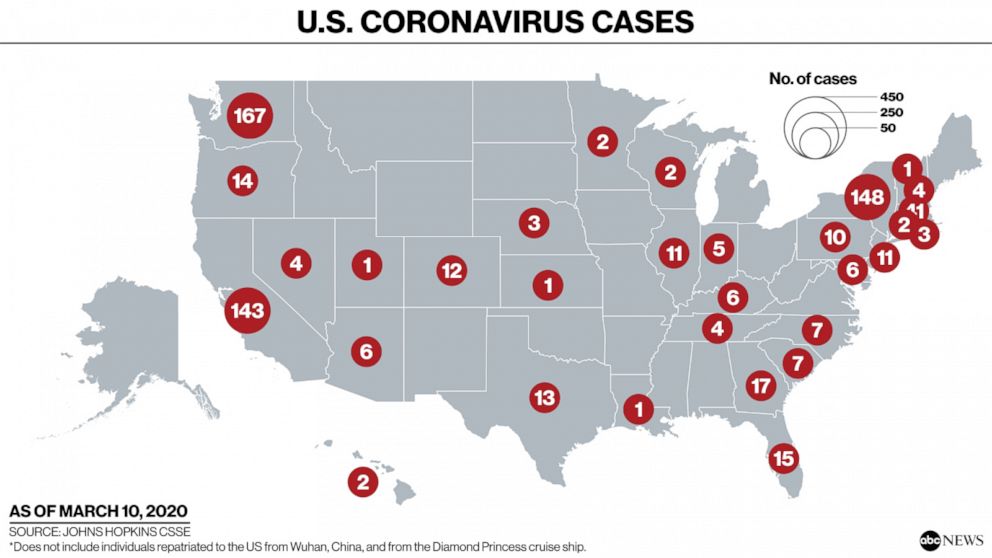 I try not to get too worked up about:
But understandably, there's only so much one can take as we see these recurring patterns of negligence followed by ignorance/misinformed decision making followed by consequences on real people's lives.